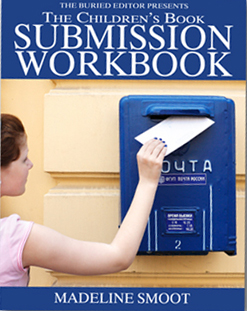 Do you have a manuscript that you would like to send to a children's book editor or agent? Has your critique group given you the thumbs up, but now you're not sure what to do?
In this 10 page workbook, I provide you with worksheets designed to help you remember every necessary detail. You'll no longer worry about whether your cover letter has all the information it needs. This will be the last time you'll try to think back to the last time you submitted a work — three revisions ago — and wonder which children' book editor or agent has already seen it.
Inside you'll find:
The Manuscript Evaluation Checklist — The perfect tool for evaluating whether your manuscript is ready to be sent out into the children's book marketplace
The Editor/Agent Profile Page — A form you can use at conferences or when browsing online to help you figure out who you should send your manuscript to.
The Cover Letter Checklist — Never again worry that you accidentally left a key bit of information out.
The Manuscript Checklist — To help you make sure your manuscript is in the best shape for submitting.
The Submissions Checklist — This will ensure that everything you need for your submission makes it in the envelope.
The Submissions Tracking Worksheet — Never again will you wonder where your submissions have gone.
To download your free copy, simply friend Madeline on Facebook and once I've accepted your request, you'll be able to download them from my Notes. The Facebook profile is where you'll find extra content you won't find here.