Adult Workshop – In Person or Zoom
The 7 Secret Keys to What Publishers Really Want for MG or YA
In this workshop, you are going to get the Insider Checklists that publishers subconsciously use in order to publish your Middle Grade or Young Adult book—and Madeline & Liz are going to give you the whole enchilada.
In this workshop you will learn:

The 2 checkboxes that can tank your chances for being picked up.




Why choosing the wrong genre will mean you'll never leave the slush pile.




The POV publishers really want!




Why you need Social Media for publishers to take you seriously and how to build a following in only 15 min a day.




and much, much more!



Includes bonus slides PDF PLUS full teaching notes so participants can sit back and write down their questions instead of furiously taking note.

Optional Q&A where Madeline and Liz give no holds barred, actionable answers to questions (15-45min depending on time allowed)
TURN YOUR READERS INTO AVID WRITERS!
It's no secret that when I was a kid I HATED writing. I got a Business Degree in school SPECIFICALLY to avoid writing papers and essays.
So, how did I end up an author, an editor, and a publisher?
Through a love of reading and then turning those stories I read into my own.
And that's the simple key to turning your kids into writers!
In the following workshops, which can flex to fit your time allowed, we will do just that:
THE S.T.A.R. READERS  
(Grades 3-5)
We know that helping your kids discover the joy of reading is a Sisyphean task you face year after year. The key to bringing books to life is engaging the reluctant reader to find that they too can be the hero of a story. The main character of STAR Kids, Al, is not a superhero, or even an underdog, but an everyday kid with a hobby that just so happens can save the day…
Your kids' mission, should they choose to accept, is to use their everyday lives to become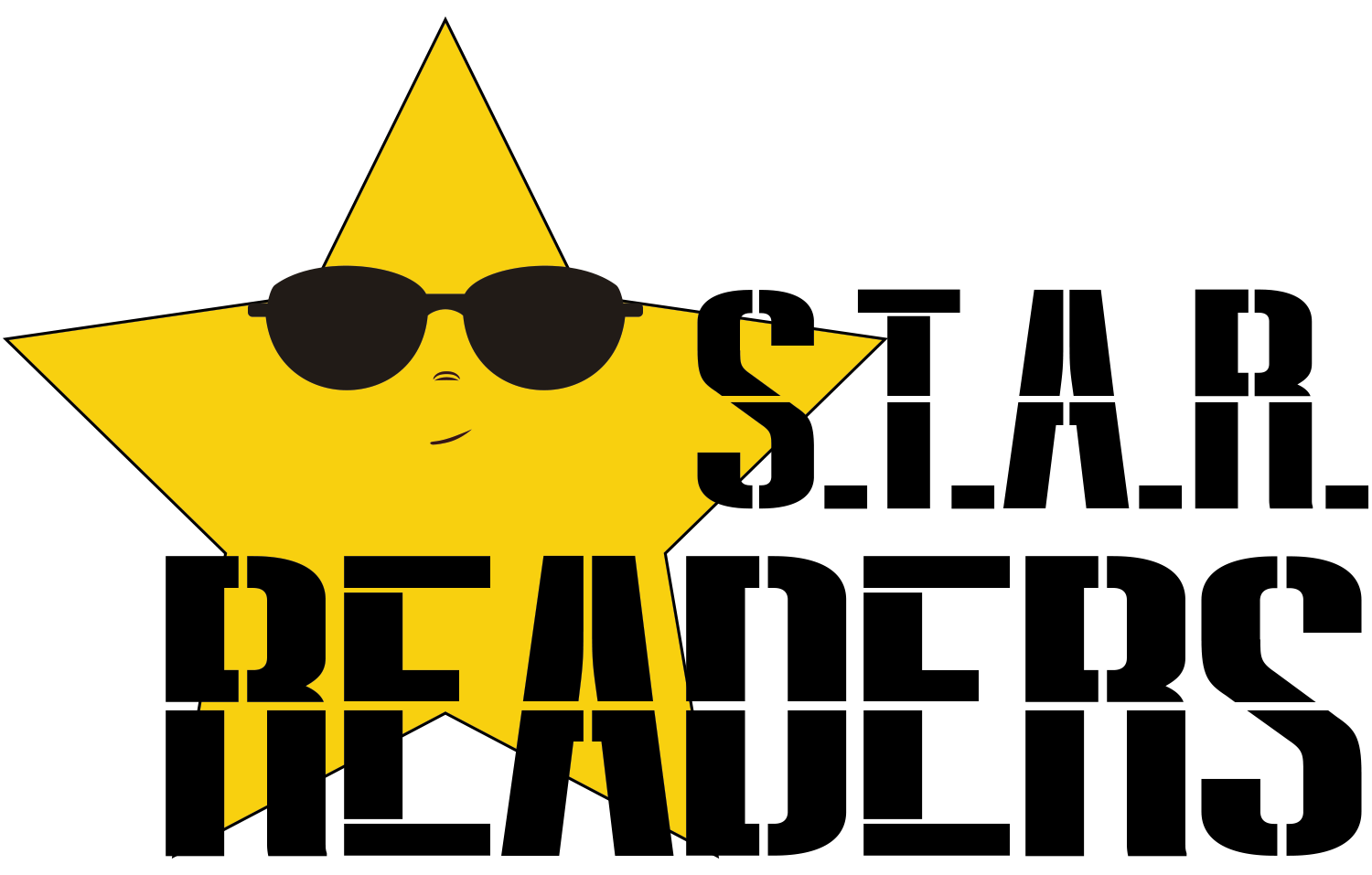 Imagine bringing a real live author to your classroom to inspire your kids to seek out and read as many books as they can.
And this isn't just any author. Elliot Addison is a mysterious, elusive, hard-to-track author that very few people have ever seen in real life. Make your kids one of them.
In Elliot's 45 minute presentation we'll use the spy framework from STAR Kids: The New Recruit to recruit your class into the S.T.A.R. Reader program where we'll
S – Survey great books in your classroom or library or gym/assembly hall. Then we'll
T – Track and
A – Analyze them in each student's Mission Log Book. Finally, Elliot will
R – Report back on some of their favorite books in a short 3 book Book Talk to inspire kids with even more books and authors to read.
Each visit comes complete with:
A S.T.A.R. Reader ID Card for every student in the class
A Mission Log Book to track and analyze up to 10 books for every student in the class
A Teacher copy of the S.T.A.R. Reader Mission Report book recommendation worksheets to be used after the students have completed their Mission
This visit will develop and sustain foundational reading and writing skills that cover the following TEKS for you:
§110.5 (b) 5, 7(all)
§110.6 (b) 5, 7 (all)
§110.7 (b) 5, 7 (all)
Investment into your S.T.A.R. Readers for 2023-2024 School Visits:
Assemblies: $4000 for one presentation and materials for up to 500 students. For additional presentations in the same day, there is an additional $500 fee per presentation. For each additional student over 500, there is a $4/student materials charge.
Classrooms: $2500 for up to 3 class presentations and materials for up to 105 students between the 3 classes. For each additional class in the same day, there is an additional $250 per class and a $4/student materials charge for each student over the original 105.
Classroom Zoom presentations: $250/class with a minimum of 3 classes + $4/student materials charge.
To discuss bringing Elliot to your school or group, contact elliot@elliotaddison.com for more information and availability.
**Need an author last minute because of a cancellation? Elliot can often do Zoom meetings with as little as 1 or 2 days notice.**
WRITE2PUBLISH: FAIRY TALE WORKSHOP
(Grades 3-8)
In my stand-alone 45-90 minute presentation, I'll explain what makes a good story, and then we'll practice writing using my proven WRITE2PUBLISH FOR KIDS worksheets. Finally, the kids will work independently or in groups to create their own version of classic fairy tales.
We will Plan, Develop, Revise First Draft and Compose Literary Text using Genre Characteristics covering the following TEK sections by grade for you:
§110.5 (b) 11 (a & c) and 12 (a) §110.6 (b) 11 (a & c) and 12 (a) §110.7 (b) 11 (a & c) and 12 (a)

We'll discuss the key components in every story including:
Character

Plotting

Our Unique Voice
Each visit includes:
Teacher copies of worksheets

Class library copies (5 copies) of my most recent book
The kids have the option to create in their chosen format – including drawing their story or writing a screenplay if they prefer. Every kid leaves a creator.
WRITE2PUBLISH: FANFICTION WORKSHOP
(Grades 3-8)
In a semester-long workshop (five sessions), your kids will learn the basics of good fiction writing as we develop their own fan fiction short stories or novellas.
We will Plan, Develop, Revise First Draft and Compose Literary Text using Genre Characteristics covering the following TEK sections by grade for you: 110.5 (b) 11 (a & c) and 12 (a) §110.6 (b) 11 (a & c) and 12 (a) §110.7 (b) 11 (a & c) and 12 (a)
We'll cover every aspect of fiction writing including:
Session 1: Picking our fandom(s) and preplanning

Session 2: Rough draft

Session 3: Editing

Session 4: Revising

Session 5: Publishing
Each workshop includes:
Teacher copies of worksheets

A custom printed anthology of the kid's stories – one for each child + a library & a class copy

Class library copies (5 copies) of my most recent book