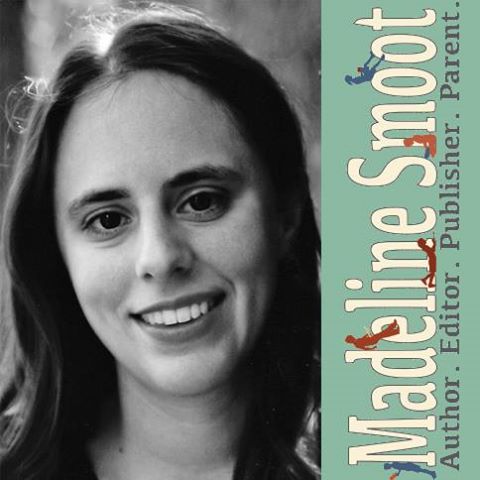 A Little Something About Madeline
Madeline Smoot is the publisher of CBAY Books and former Editorial Director for Children's Books of Blooming Tree Press. In other words, Madeline knows a lot about publishing and the process of bringing a book to market.
Madeline lives in Austin, Texas, with her son, a dog, and more books than should fit in any normal person's house.
She also publishes under the names Lori Bond and Elliot Addison.
A Little More About Madeline
Madeline is not one of those people who grew up wanting to be a writer. In fact, as a child (and a teenager, and a young adult), Madeline believed that writing was an evil, boring project assigned by teachers in order to torture students. Madeline even went so far as to get a business degree in college in order to ensure that her paper-writing would be kept to a minimum.
Then one afternoon while channel surfing, Madeline came across the Chevy Chase movie, Funny Farm. Although not particularly funny, there is a part in the movie where the character Elizabeth (ironically played by a woman named Madolyn) writes a picture book based on the people in her town. That made Madeline pause.  She knew people that were rather characterish. Perhaps she could write a story for her 5 year old sister starring the people in their family. Thus the Melissa Mouse series was born.
Melissa Mouse was, frankly, a series of terrible stories, but it did prove to Madeline that not only did she like creative writing, this was something she wanted to pursue as a possible career. Many creative writing classes and a MA in Children's Literature (Hollins University, 2010) later, Madeline has been an editor, and now a publisher and an author.
Working with Madeline was a great experience. Would recommend her to anyone who needs editing/craft help
Madeline's assistance has been incredibly valuable, and I truly appreciate the help she provided me in developing my story. The ideas she shared have given me a clearer direction and made the process much easier. Working with her has been a pleasure, and I look forward to collaborating with her again in the future.
I really enjoyed working with Madeline. She is very enthusiastic and inspired me to see a different way forward for my book. She is very professional, punctual, and concise. I think anyone would benefit from her expertise.
This is my first book and attempt to write professionally. Madeline was very informative, giving me action points, helping to update the various needs of characters and plots. She has single handily opened my story from being ok, to something great that I can be even more proud to be writing. I will be coming back for Madeline's professionalism and ability!
Madeline was a pleasure to work with. She was very thorough and detailed in her work.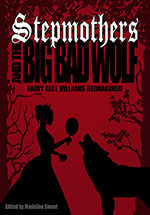 Purchase: IndieBound | Amazon | Barnes & NoblePaperback, Anthology, Fairy Tales$9.95 Purchase: Amazon | Barnes & Noble |...
I am not even going to attempt every project I have ever worked on or freelanced for, but here are a few of my favorites:
Picture Books
Little Bunny Kung Fu (Blooming Tree Press, out of print)
Patrick the Somnambulist (Blooming Tree Press, out of print)
Chapter Books
Jessica McBean, Tap Dance Queen (Blooming Tree Press, out of print)
One-Eyed Jack (Blooming Tree Press, out of print)
The Secrets of the Cheese Syndicate (CBAY Books)
Middle-Grade Books
Teen Books
Anthologies
Amazing Tales (CBAY Books)
One Thousand Words for War (CBAY Books)
Summer Shorts (Blooming Tree Press, out of print)
I love attending writing conferences — both to share the things I've learned about publishing and for the chance to meet aspiring authors. I also speak at Writing Group and Community Group meetings. Here are a few of the topics I can cover at your conference or meeting:
How to Be a Writer's Reader (or The Way to Get Critique Groups to Work for You)
Publishing 101: How to Get Your Book Out There
Traditional vs Self-Publishing: Which is Right For You?
Writing Sprints: How to Keep Those Creative Juices Flowing
So, You Think You Want To Write . . .
Children's Books, They're Not Just for Kids Anymore
Overview of the History of Children's Literature
To schedule me to attend your event, please email me at support @ madelinesmoot.com for availability.