Although you will be getting email reminders, be sure to bookmark this page since it has all the event dates and we'll be adding everyone's user names here so we can add each other as buddies.
And, be sure to check your emails for your free planners for plotters and pantsers and the links to our exclusive zooms.
2023 Schedule
Key Dates:
Online NANOWRIMO Prep
October 30 @ 8pm ET/7pm CT
Online Writing Get-Togethers
Wednesdays: Nov 1, 8, and 15 @ 12 noon ET/11am CT
Mondays: Nov 6 and 13 @ 8pm ET/7pm CT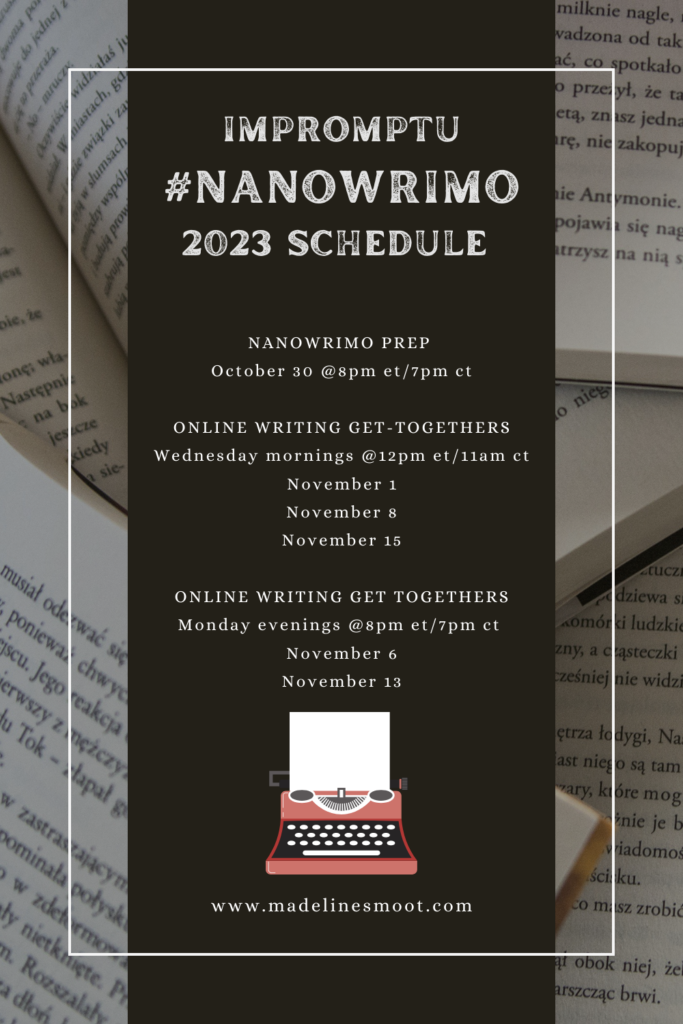 I can't wait to write with you!
Madeline